Hepato-Pancreato-Biliary (HPB) Surgical Oncology Fellowship at the University of Toronto and Toronto General Hospital
The Toronto HPB & Transplant Fellows 2018-2019
Top to Bottom, Left to Right: Drs. Christopher Shubert, Ashley Limkemann, Robin Visser, Sanju Sobnach, Blayne A. Sayed, Lawrence Lau, and Graziano Oldani
Welcome and thank you for your interest in the University of Toronto HPB Surgical Oncology Fellowship Program.
Every year we have the privilege of meeting some of the best and brightest graduates from top universities around the world, and each year we are challenged with the task of selecting just one to train. It's a responsibility we take seriously, not only as the Directors, but also as educators and scientists in the field of surgical training. Of course, we are not the only ones making choices. I hope that the information on this site helps you weigh your academic options and gives you some insight into who we are, what we do, and what we have to offer. Since 1983 the Toronto HPB program has recruited, trained, and graduated over 40 surgeons; alumni that continue to shape the future of HPB surgical oncology globally. I invite you to consider how our program can help shape your future and how you, in turn, can help shape the future of HPB surgery and cancer care.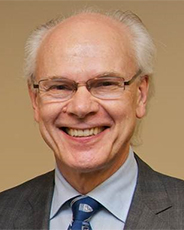 Paul Greig, MD
Program Director
Distinguishing Features of the Fellowship
Clinical Experience
Hepato-Pancreato-Biliary Surgery
During the first year, the HPB and Transplant Fellowships are integrated. The AHPBA required case volumes are exceeded through:
6-8 elective HPB ORs per week (10 HPB & Transplant Surgeons)
150+ liver resections, 100+ major pancreas, 80% oncology
Vascular resections & reconstruction, includiing in-situ cooling
Laparoscopic HPB Surgery
Intraoperative Ultrasound
Pre-operative planning & volumetric measurements using Myrian software
3-month assignments with HPB & Transplant surgeons for elective surgery & Surgical Oncology Clinics
Medical & Radiation Oncology Clinics & Multidisciplinary Tumor Boards
During the second year, the HPB Fellow focuses on:
Complex HPB Surgery (Klatskins, in-situ cooling procedures, vascular resections and reconstructions, re-resections), Multidisciplinary HPB Oncology, and Clinical Research Projects.
Transplant
During the first year, the HPB Fellow is integrated into the Transplant Program (deceased donor organ procurement and liver transplantation):
Institutional volume of 200+ liver, 40-50 pancreas, 150+ kidney per year: The HPB Fellow can anticipate approximately 25 liver transplants and 50 muti-organ donors
Largest living donor liver transplantation program in North America (40+ per year)
Pediatric liver transplantation: Approximately 25 per year
Shared on-call responsibilities for MOT ward, donors, and liver & kidney transplantation (1:6 for each)
Education
The Fellowship program offers multiple opportunities for additional learning through:
SSO Seminar Series
HPB Conference, Hepatoma Review Board, and GI Surgical Oncology Board
AHPBA curriculum-based seminars
Surgical oncology seminars
Journal Club and Multidisciplinary Liver Conference (Faculty Club)
HPB Grand Rounds
Attendance at 1 meeting per year plus any meetings with presentations
Fellow Exchange program (second year) – Fellow's choice of institution
Research Opportunities
For Clinical and Outcomes Research, Fellows can expect one project in the first year, and multiple projects in their second year of study. There are Basic Science opportunities for laboratory-based research on the topics of:
Ischemia/reperfusion
Genomics/proteomics
Dendritic cells
Tolerance
Stem cell biology
Research in education is also offered.
Lifestyle
Fellows will experience the advantages of a "large" Fellowship program with 7 to 8 Transplant and HPB Fellows:
Focus on the RUQ!
On-call scheduling and cross-coverage
Facilitates time off without compromising clinical experience
Camaraderie
Toronto General Hospital (TG), Mayo Clinic, Cleveland Clinic and others were named the 10 best hospitals in the world in a global ranking. TG is cited for leading transplant research and innovation, including a triple organ transplant, and for cardiovascular care at...
read more